Safety Guidelines
---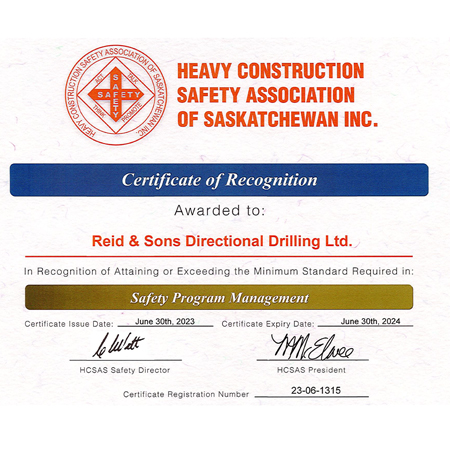 Reid & Sons is committed to a strong safety program to protect our staff, property and the public. Our employees are trained in job procedures that will ensure the job is done safely. Training includes ground disturbance, crane safety, WHMIS and First Aid.
We have enrolled in Heavy Construction Safety Association of Saskatchewan COR program and have achieved the certification since 2014. Daily hazard assessment meetings, environmental protection, incident reporting and investigation are key aspects of our program.
Our company is serious about protecting the environment during our jobs.
Our health and safety statistics are recorded and monitored by ISNetworld, which we have been a member of since 2012.